You already know what to do in El Nido; which island hopping tour to pick, which beaches to see – it seems you've already found everything you wanted to do during your stay. Only now you have to find somewhere to eat! If you're looking for good food and exquisite dining, you should definitely consider dining at the Coco restaurant. This establishment serves excellent local and French cuisine, which is very popular and recommended in the city.
---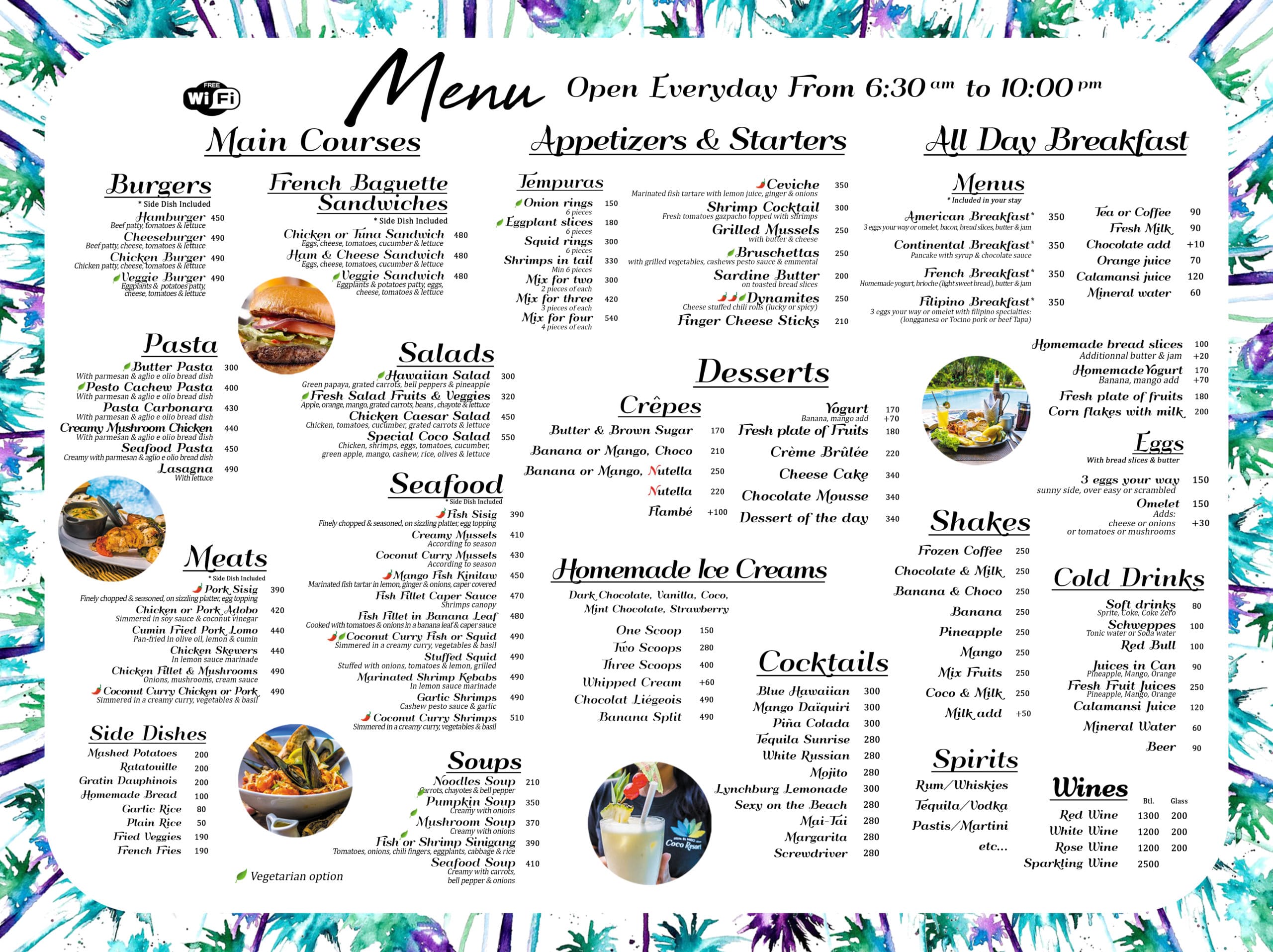 To discover our special menus, visit our Facebook page or our blog news page
Eating at Coco restaurant
The Coco Resort's Restaurant serves a variety of dishes from both French and Filipino cuisine. Recommended dishes are shrimp curry and mussels served with a creamy sauce. Shrimp curry is famous for its exquisite taste. Slightly spicy, cooked with a combination of special herbs, everything is done to bring out the flavor of the curry. If you dine at the Coco restaurant , don't forget to try the famous shrimp curry.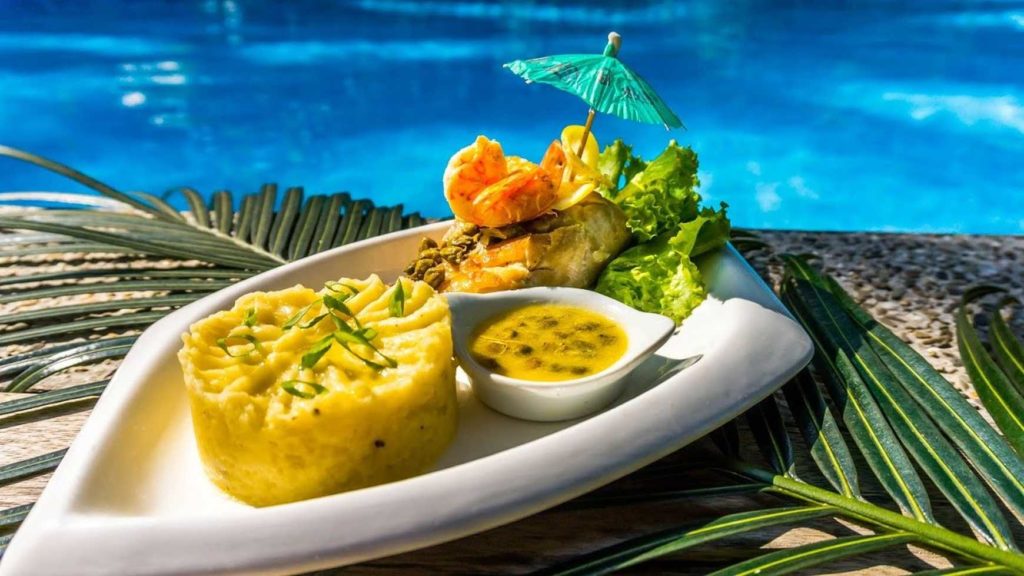 Order a drink at the Bar of Coco Restaurant
By the pool, lying on a long chair or sitting around with your friends and family, you can order cold drinks at the Coco Restaurant Bar at any time of the day. The Bar offers a wide selection of homemade cocktails, soft drinks, as well as fresh juices and vitamins, carefully concocted by our team.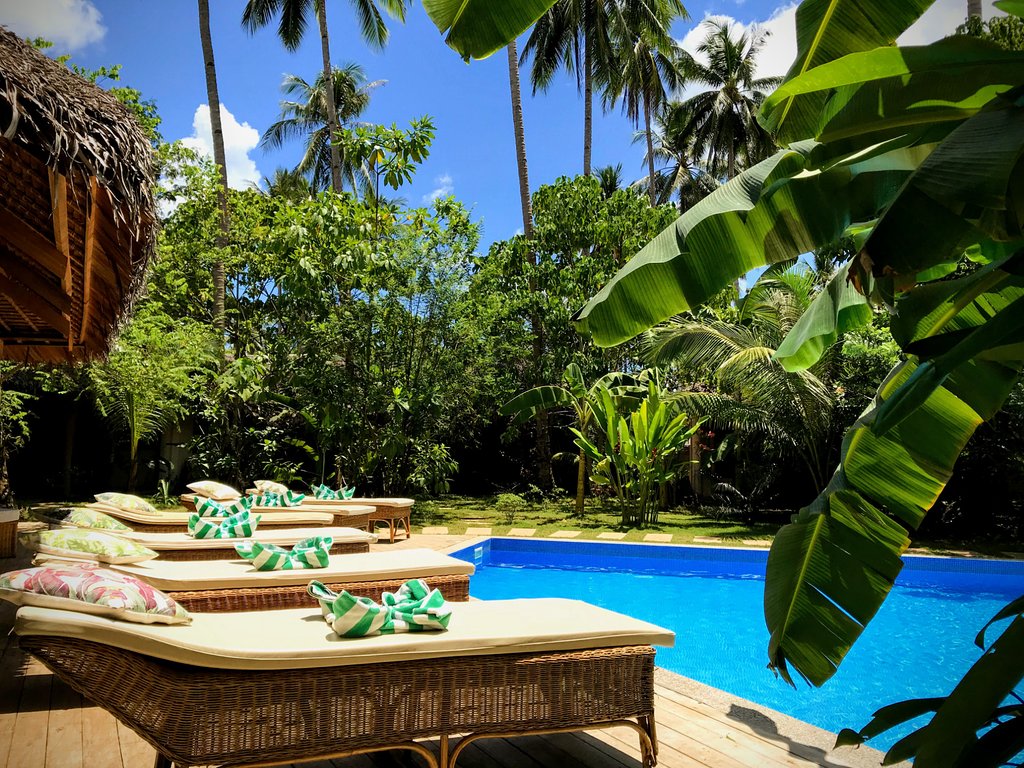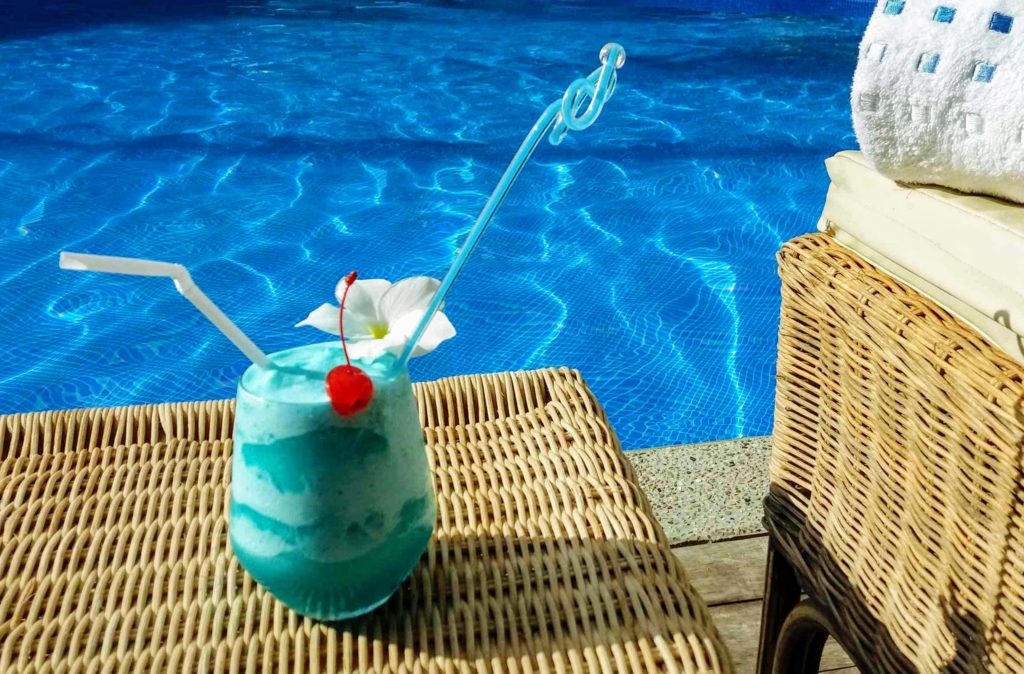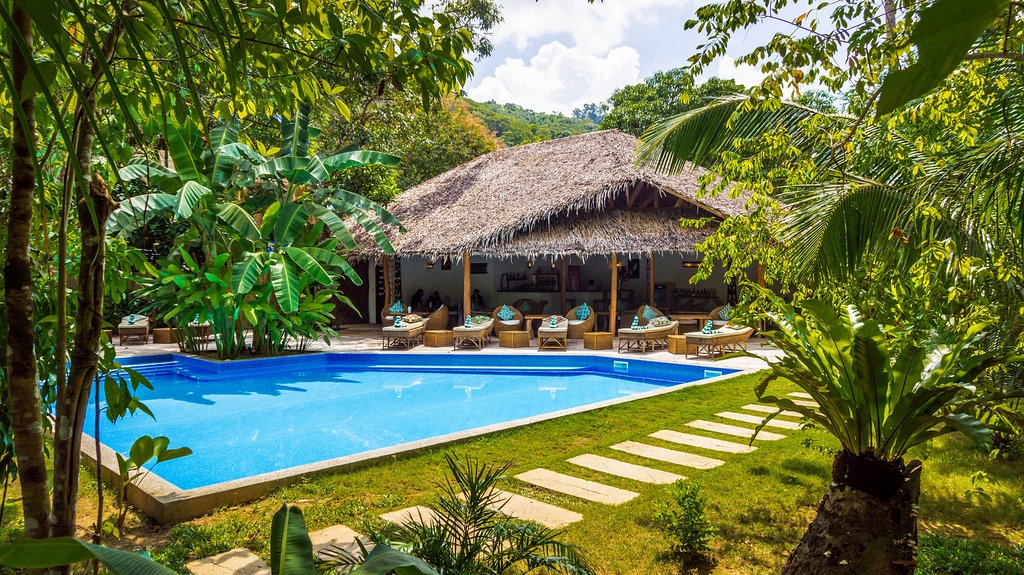 Free Breakfast for Coco-Resort guests
When you book a room at Coco Resort, you will be offered a complimentary breakfast per person for each night spent. You will be able to choose between:
American breakfast consisting of: 3 eggs cooked your way or omelet, bacon, slices of bread, butter and jam
Continental breakfast consisting of: pancakes with syrup and chocolate sauce
French breakfast consisting of: homemade yogurt, brioche (light sweet bread), butter and jam
Filipino breakfast consisting of: 3 eggs cooked your way or omelet, served with Filipino specialties (longganesa or Tocino pork or Tapa beef)
Each breakfast is served with seasonal fruit, orange or calamansi juice, and tea or coffee. Breakfasts can be served wherever you want; at Coco Restaurant, near the pool, or in your room!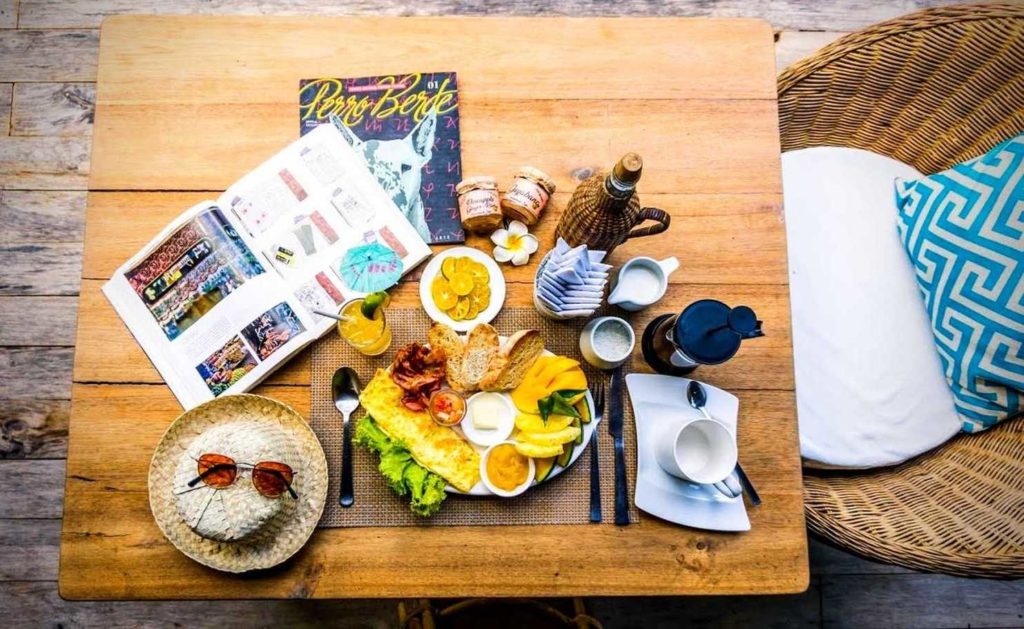 You might also like: