The Moringa Resort Restaurant and Cocktail Bar welcomes its guests 7 days a week, from 7am to 10pm. Located next to the Moringa Resort's huge naturally heated and sunny swimming pool, our teams are at your disposal to serve you dishes and cocktails according to your desires, and your schedule.
---
Moringa Resort Restaurant menu
From 11a.m to 10p.m, the restaurant serves a large range of food: snacks, appetizers, pasta, burgers or baguette sandwiches, all day breakfast and homemade ice creams! This wide choice of food will satisfy for sure everyone in the family, friend's group or couples.
To discover our special menus, visit our Facebook page or our blog news page
Our recommendations
For a refined dining meal, Moringa Resort Bar-restaurant is the place to go to. Here you can enjoy a meal of first class French cuisine, exquisite desserts, and a wide array of mouthwatering food. Their signature dish is Seafood au Gratin & Pommes Dauphine. It is a combination of Squid, fish, mussels, shrimps, onions, garlic and white wine oven-baked with cheese, served with crisp potato puffs. There are a lot of choices of French dishes to choose from in their menu. You will surely enjoy the experience of dining and tasting different first class French delicacies.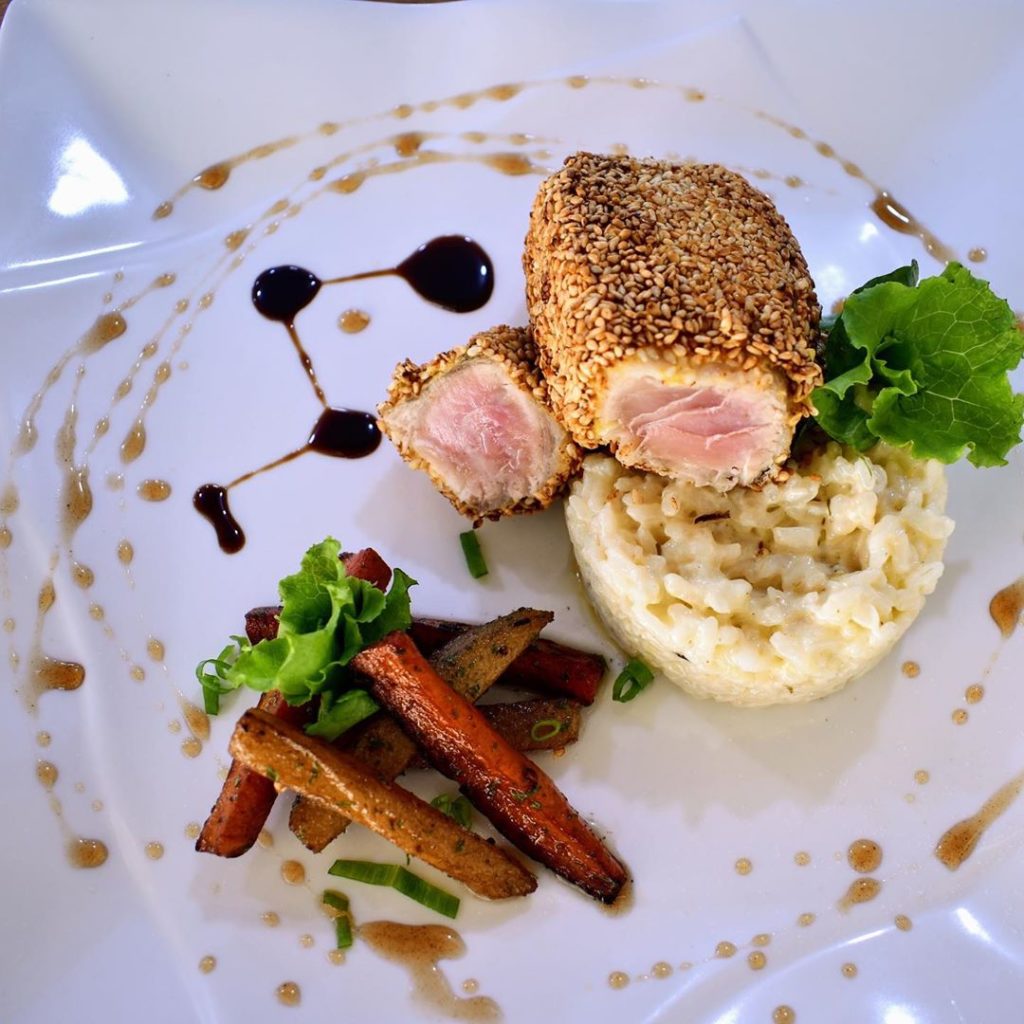 You might also like: