Come relax and take some time for yourself at The Coco Spa! Our spa welcomes you during the day for all types of treatments – Traditional massages (hilot), waxing, pedicure, manicure, à la carte treatments… In an intimate and relaxing environment, let yourself go and relax – you will always be in good hands!
---
Services available at The Coco Spa
Hilot Massage (traditional Filipino massage)
Hilot pronounced 'HEE-lot' is an ancient Filipino art of hands on healing that involves intuition and massage. Our Hilot Massage is a full body treatment promoting muscle relaxation through some deep strokes.
Price: ₱1000 / 1 hour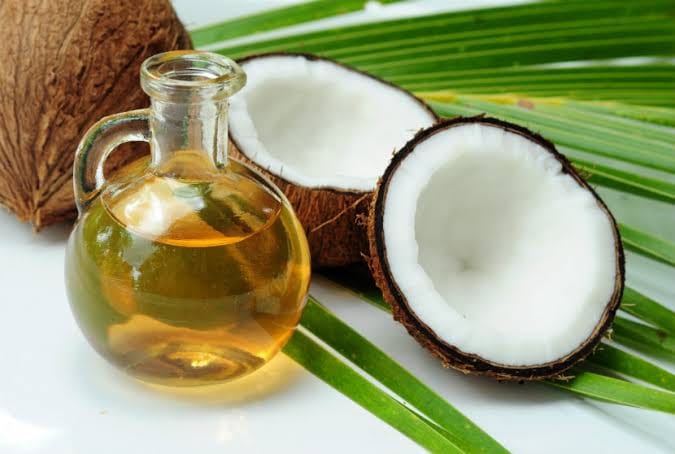 Swedish massage
The best-known type of bodywork performed today; one of the primary goals of the Swedish massage technique is to relax the entire body. This is accomplished by rubbing the muscles with long gliding strokes in the direction of blood returning to the heart. Swedish Massage Therapy goes beyond relaxation.
Price: ₱800 / 1 hour
Deep tissue massage (Dry massage)
Deep Tissue Massage is a type of full body massage therapy that focuses on realigning deeper layers of muscles and connective tissue. It is especially helpful for chronic aches and pains and contracted areas such as stiff neck and upper back, low back pain, leg muscle tightness, and sore shoulders.
Price: ₱1100 / 1 hour
Combination massage
Combination Massage integrates more than one style or massage modality. It combine techniques from Swedish Massage and Deep Tissue Massage. This combination is used to tailor the massage towards our guests' personal preferences and specific needs.
Price: ₱850 / 1 hour
Hot stone massage
Hot Stone Massage is a type of full body massage therapy that involves the use of smooth, heated stones. The localized heat and weight of the stones warm and relax muscles, allowing the massage therapist to apply deeper pressure to those areas without causing discomfort.
Price: ₱1800 / 2 hours
Head, neck and back massage
This massage incorporates manual touch to improve circulation, relax muscles, improve range of motion, and increase endorphin levels. Healthcare providers are recognizing this type of massage therapy as a legitimate aid for back pain.
Price: ₱1000 / 1 hour
Sunburn treatment massage
Perfect after a day of enjoying the beautiful islands and lagoons of El Nido under the tropical sun. Aloe Vera is the most effective remedy for sunburns and provides immediate relief. We use only use Aloe Vera fresh from our organic garden. This treatment comes with a relaxing full body massage for a holistic therapy.
Price: ₱1200 / 1 hour
Leg and foot massage
Leg and foot massage s a unique relaxing procedure which relieves fatigue, leaves leg muscles and the body in tone. Therefore, stimulation of this area of the foot can help alleviate pain in the back and bring a general easiness to the body.
Price: ₱700 / 1 hour
Hand and foot reflex
Reflexology, also known as zone therapy, is an alternative medicine involving application of pressure to the feet and hands with specific thumb, finger, and hand techniques without the use of oil.
Price: ₱900 / 1 hour
Sea salt body scrub
Sea Salt Body Scrub treatment will exfoliate your skin, removing the outermost layer of dead skin cells and leaving your skin softer and smoother.
Price: ₱1200 / 1 hour
Luxury foot spa with massage
Using medicinal plants from our organic garden and essential oils – our Foot Spa treatment is a relaxing and effective technique that will soothe your tired feet after a day of exploring El Nido.
Price: ₱1000 / 1 hour
Waxing
The Coco Spa also offers a waxing service. Areas treated in our spa are: armpits, back, torso, legs and half legs. Prices vary according to the area treated (from ₱600 for armpits to ₱1600 for full legs).
Manicure, pedicure
Premium
PREMIUM manicure and pedicure services include nail filing, cuticle trimming, nail treatment, a foot or hand massage, and the application of the nail polish of your choice (among the colours of the following brands available: OPI, Orly, Essie, Zoya, Wet'n'Wild Hard Cabdy, Butter (London) and Bobbie).
Price: ₱500 for Premium manicure,
₱600 for Premium pedicure
Gel
The Coco Spa also offers manicure and pedicure services with the application of a semi-permanent gel polish of your choice (among the colours of the following brands available: OPI, Orly, FilesByLess (Organic US brand) and TheFaceShop).
Price: ₱800 for Gel manicure,
₱900 for Gel pedicure,
₱200 for Gel removal
Book now!
For your next wellness session, consider booking at The Coco Spa:
The Coco Spa, entrance via Coco Resort
Corong-corong
5313 El Nido
---
0919 587 7569