No one wants to face a medical emergency during his/her vacation in El Nido, but in case of need, better to be informed and well prepared. In this post, we are going to tell you where to find a doctor, and all medical facilities that you could need in El Nido.
---
Community Hospital
Since August 28, 2020, a 17-bed community hospital has opened near El Nido (see press article).
This hospital is equipped with several medical services:
Emergency care
Laboratory
X-ray service
Out-patient care
Surgical service
Pharmacy
The community hospital also has an ambulance and a quarantine unit.
Medical centers
Beside the community hospital, there are four local healthcare clinics in town – where a doctor and a team of nurses can treat mild health issues:
El Nido Health Center (Rural Health Unit), located in town (next to basketball court)
Palawan Medical City, located in town (at the entrance of the town)

Dr. Nestor A. Reyes Medical Clinic, located in town
DR Medical Clinic El Nido, located in Corong-Corong (near Caltex petrol station)
If your health state requires further medical attention, you might be then directed to the local hospital or one of Puerto Princesa hospitals, or even lifted to Manila (for the most serious case).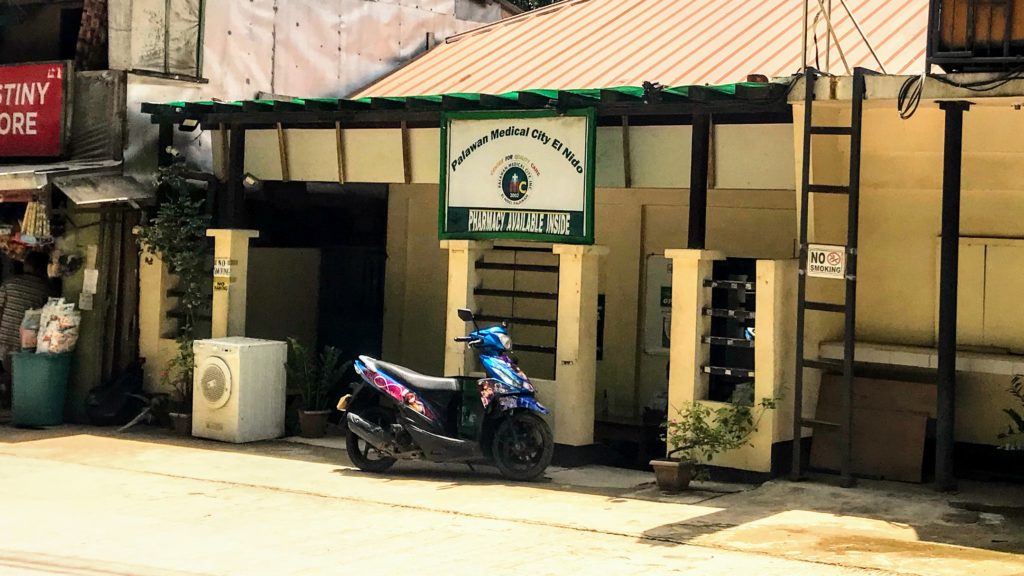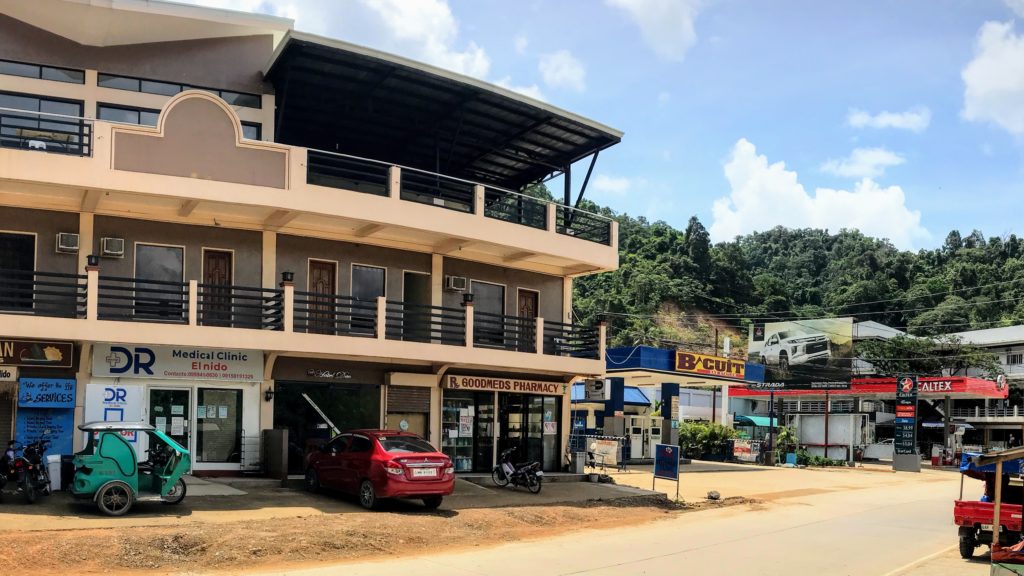 Pharmacies
Most common symptoms (such as cough, mild fever, headache, stomach, diarrhea, etc) that require medicines can be cured with over-the-counter or prescription drugs sold in local pharmacies.
Here is a list of local pharmacies:
Drugman in Corong-Corong (next to Caltex petrol station)
Goodmeds in Corong-Corong (next to DR Medical Clinic El Nido)
Farmacia Comprendio in Corong-Corong (next to Island Front Hotel)
Farmacia Comprendio in town (in front of the church)
Farmacia Roxas in town (next to New El Nido Bakery)
The Generics Pharmacy in town
Mercury Drugstore, in Lio beach (~5km of El Nido town)
If you use specific prescibed medicines, we advise you to bring your own medication as it may not be easy to find in town. If you are unable to find specific medicines in El Nido, you may try to call and visit pharmacies located in Puerto Princesa.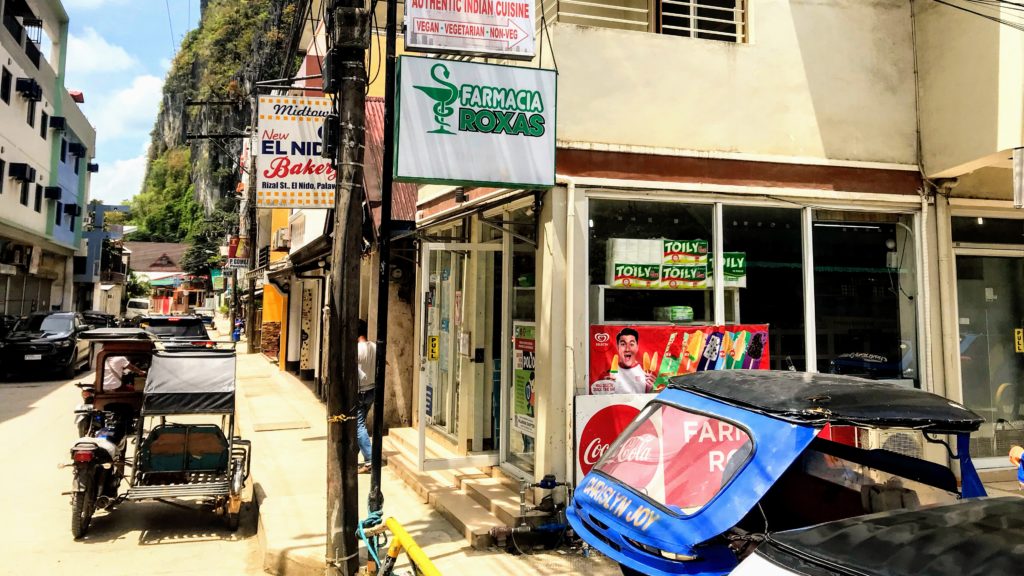 Dental clinic
Leni Pia Vega Dental Clinic in El Nido welcomes patients for all kind of dental cares: caries, check-up, scaling, toothache… The prices are reasonable and cares given of good quality.
New to El Nido?
If you have any questions regarding your stay in El Nido, we invite you to contact us directly through our hotels pages: Coco Resort or Moringa Resort. Our dedicated staff will be happy to help you plan your stay!