Since November 30, 2020, El Nido has entered the phase two of its reopening plan: tourists from outside Palawam are now welcomed in town! For non Palawan tourists who wish to visit the best island of 2020, a number of steps are required to enter El Nido. Among them, a reservation in an accommodation with DOT's Certificate of Authority to Operate (CATO) is a must: that's good, because Coco Resort and Moringa Resort are both accredited!
---
Required steps of the phase two
Before arriving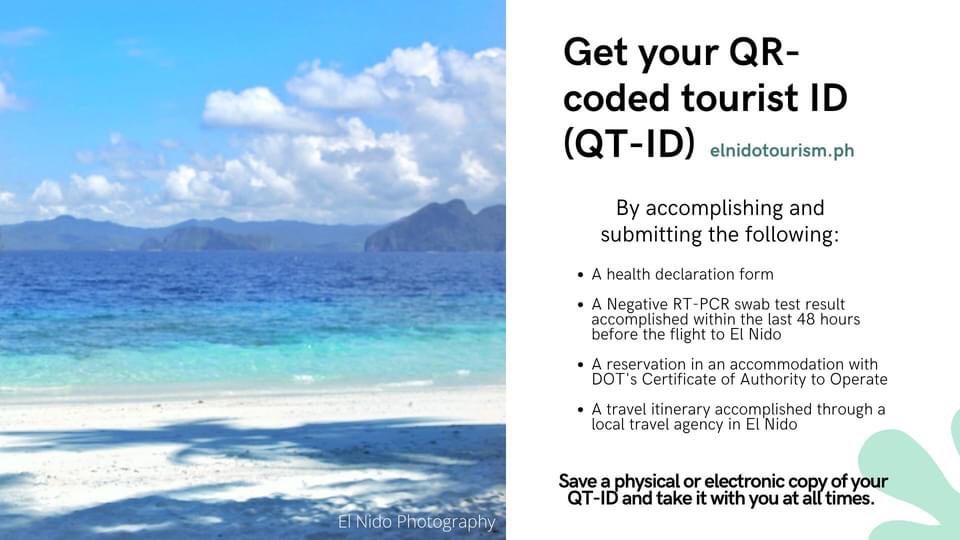 As per official guidelines, visitors are expected to:
Visit the official tourism website at elnidotourism.ph for more information and get their QR-coded tourist ID (QT-ID)
Once visiting official website, visitors can register themselves and generate a QT-ID under Menu > More > Get QR-coded tourist ID
For processing, visitors should submit:

a filled health declaration form
a negative RT-PCR swab test result accomplished within the last 48 hours prior flying to El Nido
a reservation proof from an accommodation with DOT's CATO
a travel itinerary accomplished through a local travel agency in El Nido
It's highly recommended for visitors to keep a physical or electronic copy of their generated QT-ID at all times – in case of random checks.
Upon arrival in El Nido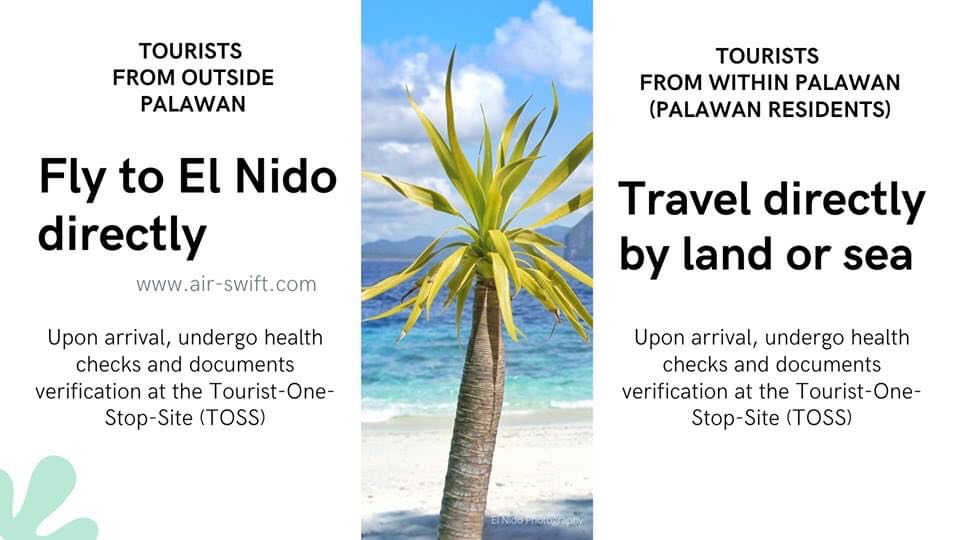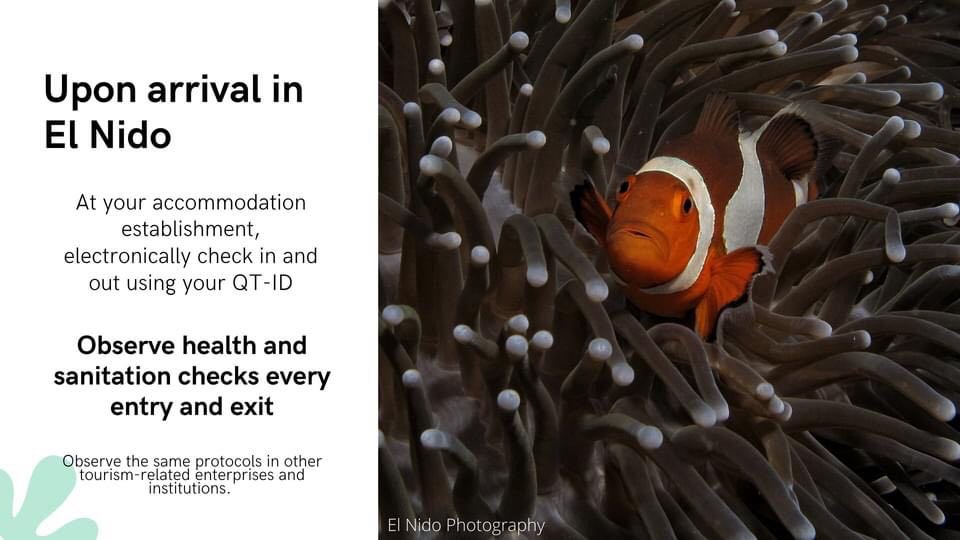 Upon arrival (by flight with AirSwift company or by sea), visitors have to undergo health checks and documents verification at the Tourist-One-Stop-Site (TOSS).
Once passed through these first checks, other sanitation checks will occured during the visitor's stay:
at check-in and out in an certificated accommodation establishment – such as Coco Resort or Moringa Resort
in every tourism-related enterprises or institutions
Once in town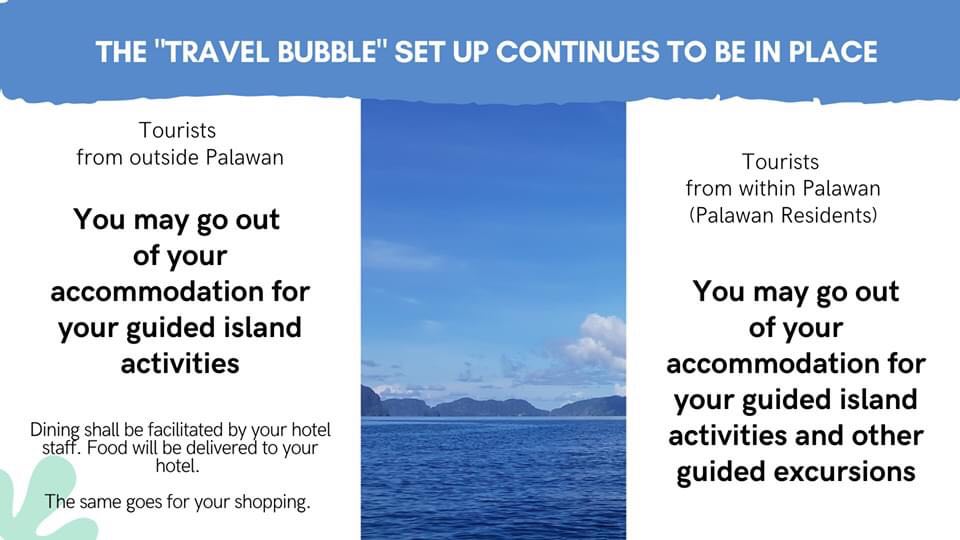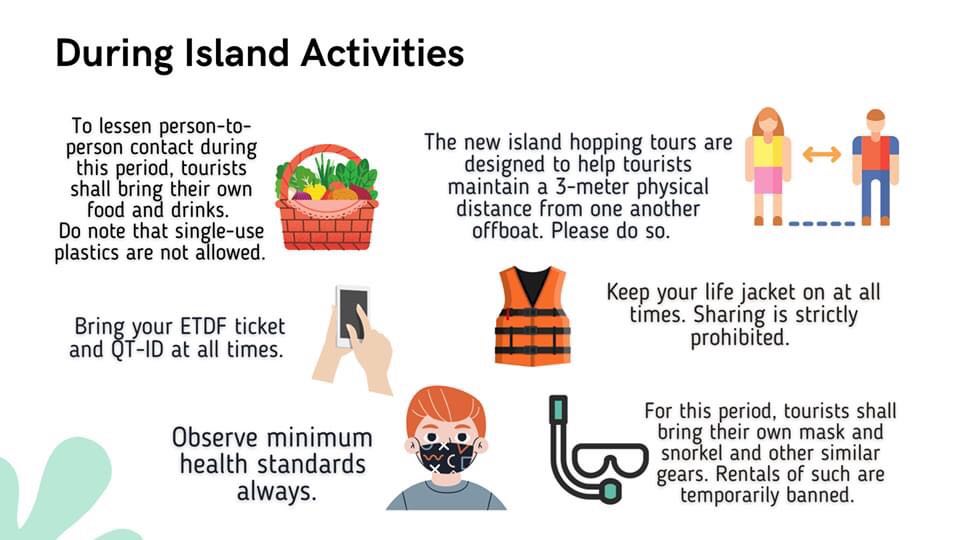 As the 'Travel Bubble' set-up continues to be in place, some sanitary rules have to be followed by visitors, such as not going out of their accommodation except for guided island activities.
If you book in Coco Resort or Moringa Resort, here are some conveniences our resorts offer to their guests:
Food and shopping are facilitated by our staff (you can also book a room with breakfast option included)
Large swimming pool available and direct beach access guaranteed front of our resorts
Island Hopping tours set thanks to our partner Bellita tours
Van transfers possible via our front desk
How to book with us?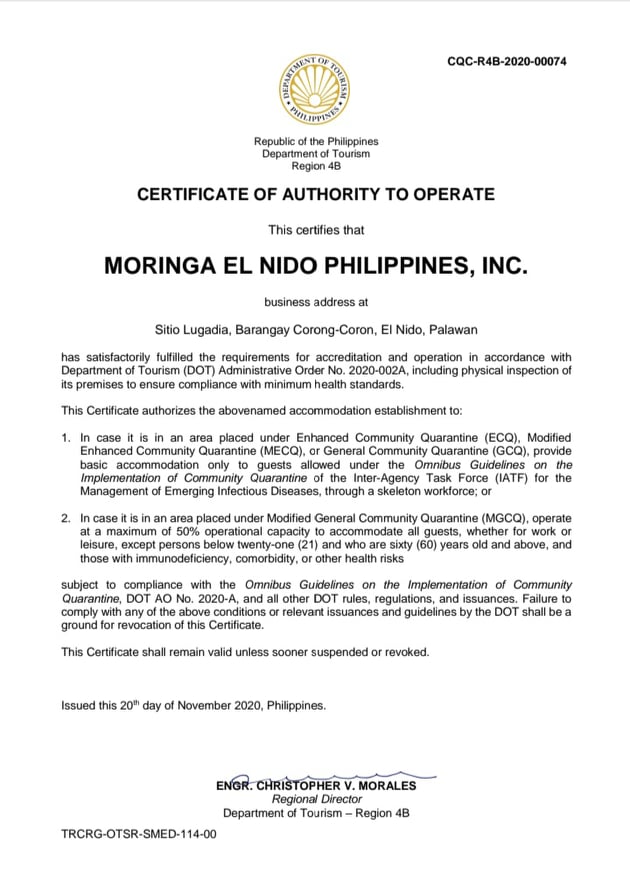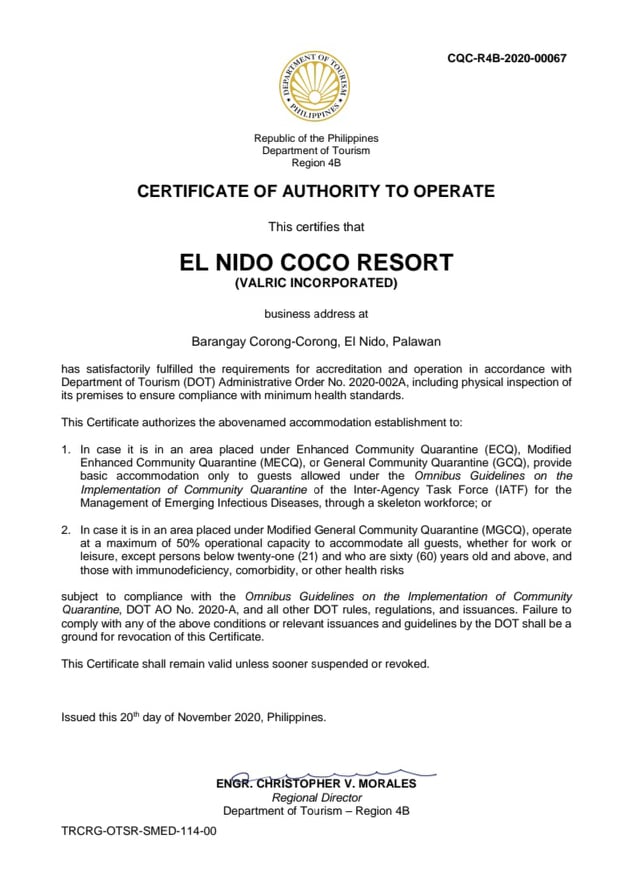 Moringa Resort and Coco Resort are Authorized Establishment that have received DOT (CATO) accreditation. Have a look to our resorts and prices to book your next stay:
Moringa Resort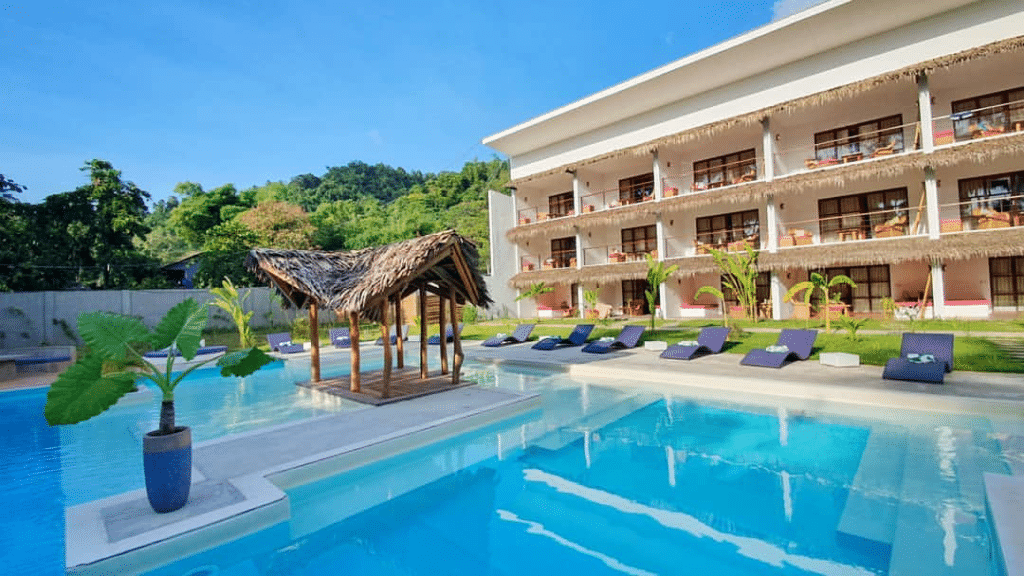 Moringa Resort
Corong-corong
5313 El Nido
---
+63 999 53 73 006
Coco Resort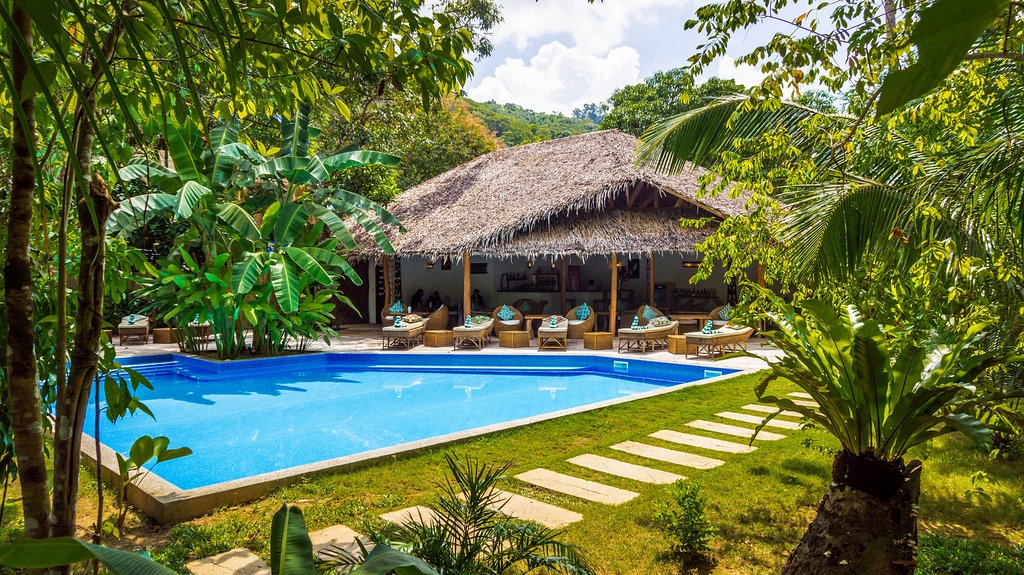 Coco Resort
Corong-corong
5313 El Nido
---
+63 919 587 7569