If you have a limited amount of time in El Nido, Las Cabañas Beach is probably your best option. It's the closest pristine white sand beach you can get to from downtown El Nido, located just 15 minutes ride from the city.
---
About Las Cabañas beach
You can go to the beach by renting a motorcycle or by riding a tricycle. The entrance to Las Cabañas beach is called Vanilla beach. There are a lot of bars and restaurants scattered around the beach, where you can order food and drinks to enjoy a perfect picnic at the beach. Most of them provide bean bags, long-chairs or even hammocks. This beach is well known among tourists for its chilled vibes. Tourists often come to this beach just to sun bathe, and relax for a day. You can also rent a kayak, explore the surroundings or try the longest Zipline found in Palawan.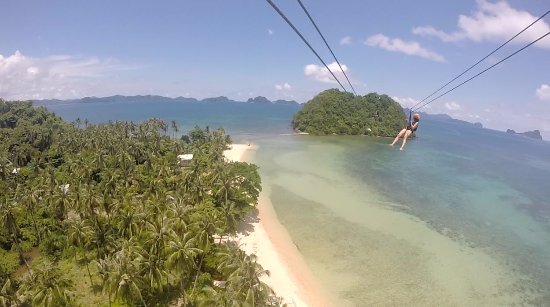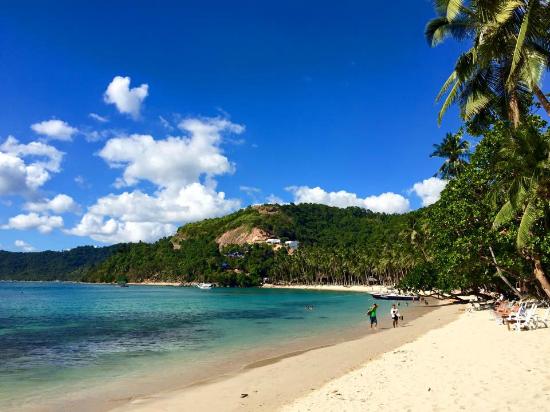 Why going to Las Cabañas beach
This beach is the perfect place to pick up, if you are just on a limited time in El Nido. You can spend a day or spend an hour depending on your availability and it will not cost you much. Plus, its location near the town square and the terminal makes it the ideal choice. If you are looking for a place to chill after your Island Hopping, Las Cabañas is definitely your pick!
Interested by some sea activities?
There plenty of options available to enjoy days at sea in El Nido! If you are not decided yet, check the below suggested sea activities and let our staff help you organize your perfect holidays plan: