Following four months of closure due to the general lockdown, we are thrilled to announce the reopening of Moringa Resort – a reopening made possible following its accreditation, and strict protocols put in place to ensure our guest safety. Take now a closed look at our resort updates and safety protocols!
---
DOT accreditation
On July 8th, Department of Tourism (DOT) representatives have visited both Coco Resort and Moringa Resort to assess safety measures put in place to welcome our future guests in the most safe environment possible. Following their visit, an accreditation has been delivered to our resorts – a proof that awards our efforts to keep our establishments safe!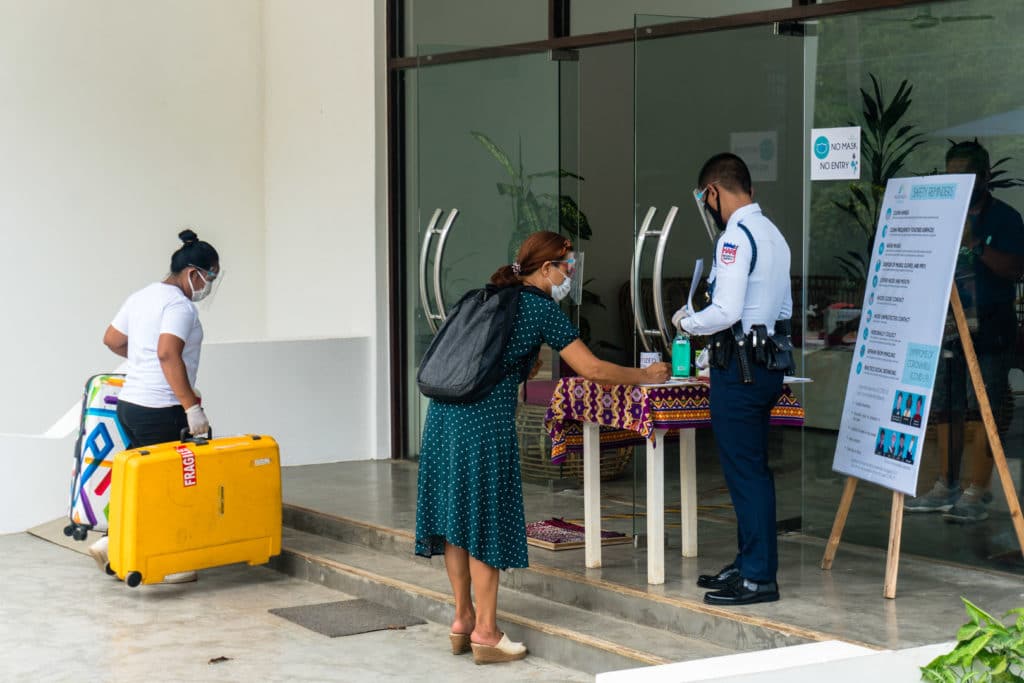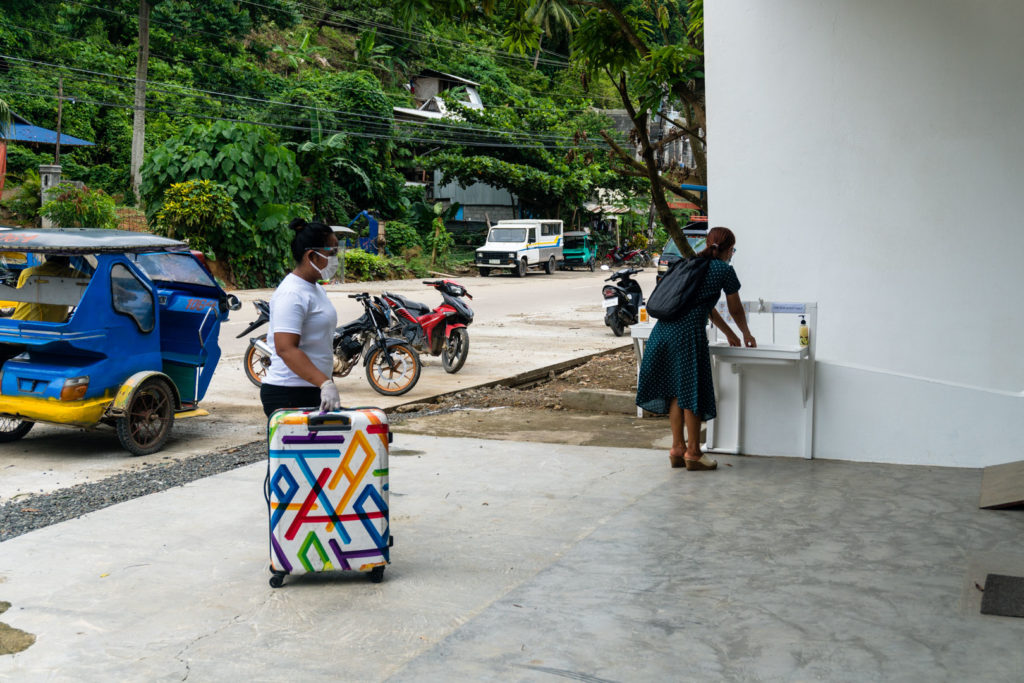 Safety protocols
As per Modified General Community Quarantine (MGCQ) guidelines set by the DOT, the Moringa resort reopening is conditioned by safety protocols and limited operations. We kindly asked our guests to read and acknowledge the following guidelines:
50% of the operational capacity
Our resort will operate with limited staff members and at a maximum of fifty percent of its operational capacity – in order to avoid contact and disinfect properly each room with a 24-hours period of non-occupancy between each guest.
Code of conduct
Every person present inside the resort open areas should wear a face mask, especially if they have to interact with our hotel staff. Guests should agree to have their body temperature checked upon check-in and every time they enter the resort during their stay. Hand-sanitizers are provided, available at the lobby, in each room and on request. Visitors are not accepted in the rooms.
Assistance
At any time, our guests can call the Front Desk to require assistance. In case a guest is developing fever and/or flu symptoms, he or she will have to call our Front Desk and remain in his/her room while waiting for an update. Our managers will coordinate guest health assessment with the help of local health unit and Department of Health (DOH) representatives.
House keeping
Room cleaning and bed changing will be done once a week. If a guest needs an emergency cleaning or maintenance during his/her stay, he/she will be relocated to another room while our staff will clean, fix or disinfect the room. For clean bed linen or minibar refilling, they are available upon request by a call to our Front Desk. Drinking water is brought regularly and left in front of the room (this service is also available on request).
Facilities
In order to practice social distancing and prevent gatherings, a limited number of guests at a time will be allowed to enter the swimming pool. Our Bar-restaurant, Coco Boutik and Coco Spa will remain closed. We encourage our guests to get in touch with the Front Desk to inquire a list of nearby restaurants that are open.
Food delivery
Food deliveries are allowed. Our guests are expected to notify the Front Desk and collect them at the lobby.
Book now!